Cuando desde el cPanel accedemos al administrador de archivos podemos subir directamente ficheros desde nuestro ordenador a los directorios de la cuenta de hosting.
Puede darse el caso de que al llegar a 100MB la subida se cancele y se muestre el error: "The file size exceeds your account remaining disk usage quota. Because of this, you cannot upload this file. Delete some files, or contact your hosting provider to request an increase to your account's quota."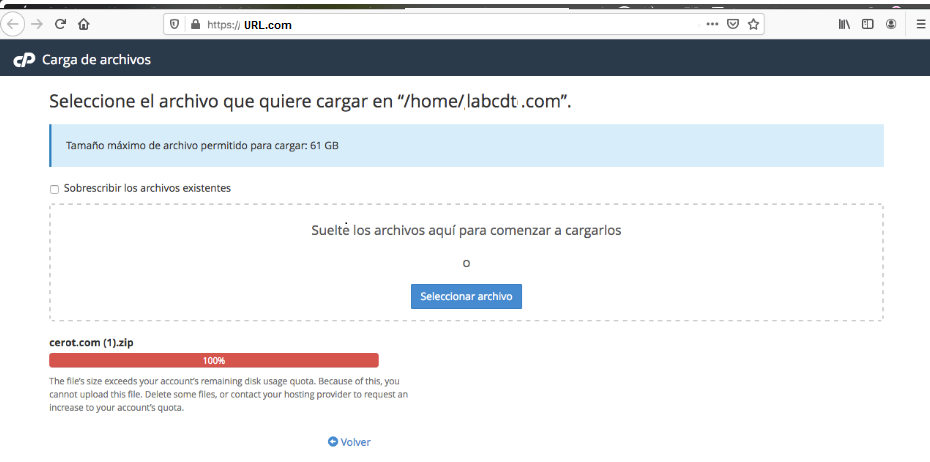 El error se muestra porque cuando se usa Cloudflare y se ingresa al cPanel desde la dirección "eldominio.com/cpanel" Cloudflare limita la subida de archivos "grandes" teniendo un límite en la mayoría de los casos de 100MB. (Dependiendo del plan que se tenga con ellos)

Para saltar este obstáculo se debe ingresar al cPanel con la ip del servidor o usando el hostname directamente, colocamos estas URLs de ejemplo:
115.233.25.41:2083
Servidor.lineadns.com/cpanel
Todo esto también puede evitarse usando un cliente FTP como Filezilla.
Si tienes alguna pregunta adicional puedes contactar a nuestro equipo de soporte técnico.